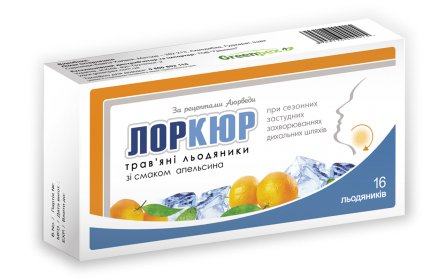 HERBAL CANDY WITH THE ORANGE TASTE
RECOMMENDATIONS FOR APPLICATION:
A dietary supplement to the diet, which can be recommended for seasonal colds of the respiratory tract, help relief of dry and wet cough on, has expectorant properties.
RECOMMENDS TO USE:
Adults: 1 candy every 2 hours. The maximum daily dose is ten candies. Children aged 5 to 12 years: 1 candy if it is necessary. The maximum daily dose is four candies.
BEFORE USING, PLEASE, ASK THE DOCTOR.
Warning:
Individual sensitivity to the components of the product, pregnancy, breastfeeding women, children under five years. It is not recommended for patients with diabetes.
IT IS NOT A DRUG.
PACKAGING:
Eight candies in a blister, two blisters in a cardboard box; 1 candy in a plastic film, 100 candies in a plastic container.
Conclusion of the SSES No. 05.03.02-03 / 31867 of 24.04.13
Produced by:
Limak International, Sarkhej-Bavli Haiwei, Matoda-382213, Ahmedabad, Gujarat, India
For more information, see the product manual.