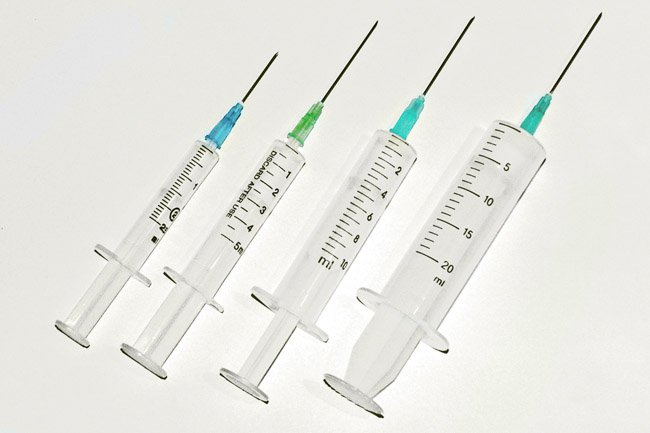 INJECTION SYRINGES
STERILE ● AIDIROGENIC ●
Non-toxic – sterilization provides by ethylene oxide
SHELF LIFE: 5 YEARS
They are intended for single use for injecting medicinal substances, as well as for sucking out various liquids. Produced by physiologically harmless substances.
Momina syringes are produced on the line of the German company "MANNESMANN - DEMAG".
Cleaner medical polymers are used in the production of syringes. A non-latex, fully synthetic piston allows to avoid the frequent pathology like a latex allergy.
Syringes are completed with needles of own produce. They made of thin surgical steel with a smooth surface. The atraumatic point of the needle has laser honing. The needle has a colour code and a connecting cone "Luer".
Sterilization: gas (ethylenedioxide) EO.
Manufacturer: Momina Krepost, Bulgaria, Veliko Tarnovo.
More detailed information is in the instructions for use.