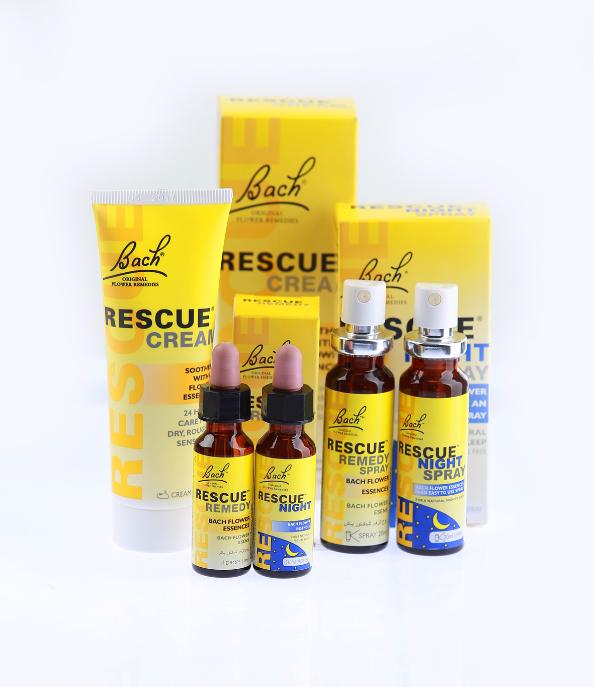 "Rescue Remedy" and "Rescue Night"
World-famous high-speed anti-stress drugs
"Rescue" pharmaceuticals are produced more than 80 years in the UK, in the heart of the Kingdom - in London, Wimbledon.
The effectiveness of "Rescue" drugs was tested out by millions of people in more than 100 countries, ordinary people and show business stars.
High-speed anti-stress agents "Rescue" are produced in convenient forms for use - in drops and a unique form of the Ukrainian market of spray. "Rescue" can not be washed down, it is convenient to carry it in a purse or keep it handily just in case in a box.
Products of TM "Rescue":
• helps to normalize the psycho-emotional state;
• helps to cope with anxiety, excitement, irritability, nervous tension, fears;
• promotes the concentration of attention;
• has mild, soothing properties.
Biologically active supplement "Rescue Remedy" is recommended for emotional stress during the day. It helps to control yourself when you need to concentrate on the goal, keep the situation under control, demonstrate determination and be ready to act. So, the choice of "Rescue Remedy" is right for successful businessmen and offices' employees who have excessive emotional stress every day.
"Rescue Night" is one of the safest and most efficient сure for insomnia, which helps to calm down and quickly restore a healthy sleep. Unlike traditional sleeping pills, "Rescue Night" does not suppress the nervous system, does not cause apathy, helps normalize the psycho-emotional state and sleep.
The "Rescue Night" can be recommended to people with an irregular working schedule, increased stress, neuroses and sleep disorders.
"Rescue" is the 100% natural drug:
• Suitable for the whole family
• Suitable for vegetarians
• Do not contain synthetic additives, artificial colours
• Not addictive
• Can be taken throughout the day, does not affect physical performance, and driving.
Manufacturer: Bach FlouverRemedies Limited, 5-9 EndevoVey, Wimbledon, London, SW195LP, Great Britain.
Store in a dry place at a temperature below 25 °C.
More details are in the instructions for use.