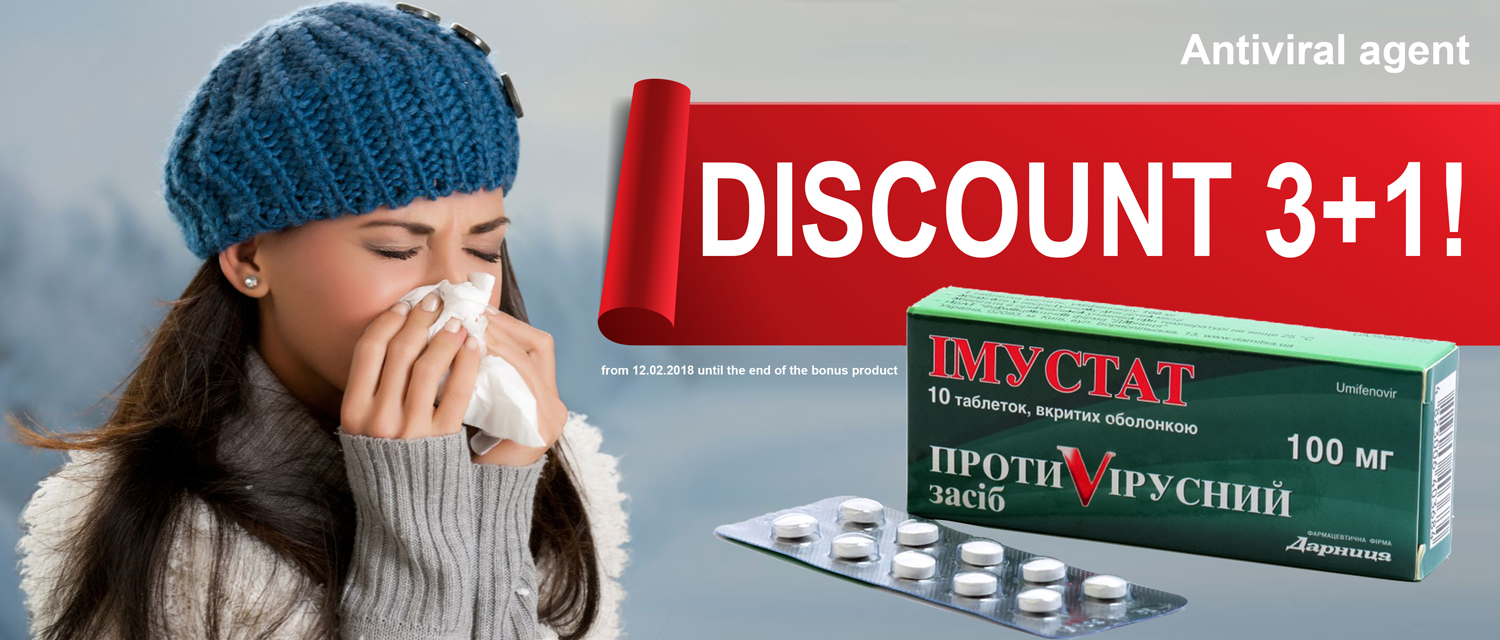 Promotion 3 + 1!
When ordering Imusat tabl. n / o 100mg N10 (code 145.0443) in the amount of 3 pcs. you have the opportunity to receive a gift *
IMUSATAT- Prevention and treatment of influenza A and B, acute respiratory viral infections, including complicated ones. As part of complex therapy of chronic bronchitis, pneumonia and recurrent herpetic infection.
* Under the gift is the purchase of 1 promotional packaging Imustav tabl. n / o 100mg N10 Action (code 145.0538) for the price of 1.07 UAH including VAT
The action is held throughout the territory of Ukraine, except for the zone of the ATO and temporarily occupied territories.