Summer! Time for long-waited travelling. But unfortunately, not all children and adults can easily travel by transport ... It is difficult to look at a child with symptoms of motion sickness: a pale face ... nausea ... vomiting ...this can spoil the mood both on the way to the desired sea beach, and in the opposite direction, erasing the positive mood after a vacation ...
To make the trip super cool, and the happy expression of the child's face made you happy all the trip - take"Necachaika" with you on the road!
"Necachaika" - natural and delicious candies from motion sickness!
⦁ 100% natural ingredients
⦁ Favorite form of children - lollipops in the form of "Chupa-Chups»
⦁ Lozenges for adults
⦁ Variety of tastes
⦁ The absence of menthol, unlike other lollipops. Children don't like menthol
⦁ European manufacturer-quality and safety guarantee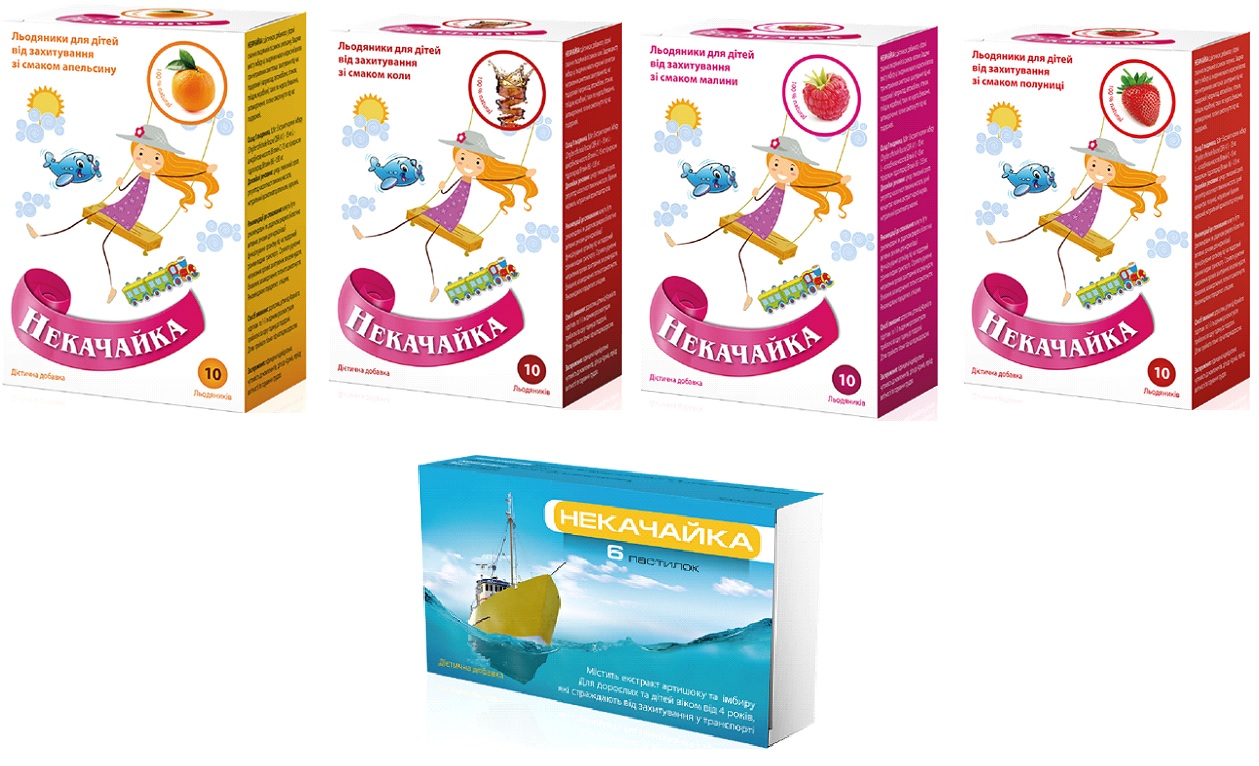 More information about the product: https://nekachayka.com.ua/
Video ads: https://www.youtube.com/watch?v=ZKt8UBA6ksQ
ATTENTION! COMMERCIAL OFFER EXCLUSIVELY FOR the CLIENTS of LLC "BaDM"!

Thanks to the advertising company, which will have lasted from June 25 to August 31, 2020r (TV, Internet, social networks, boards, radio), an increase in demand for Nekachaika is expected. For children happiness when traveling, we suggest you to take care of the availability of this product on your shelves!

We also want to see your happy faces, and take care of you!

To reduce the financial burden and minimize the risks, we offer you a 30-day deferred payment for the product Nekachaika when purchasing starting from 1 package!

Help your child to be happy while the journey!

Stay safe and sound, we wish success for you business!

Sincere regards