90% of people have experienced a bacterial eye infection at least once in their life. Primarily it presents with an inflammation of the mucous membrane of the eye - conjunctivitis. There are only two reasons for conjunctivitis: infectious and non-infectious. Among infectious agents, 60% of cases are caused by bacteria.
Conjunctivitis affects people of all ages, but most often it affects children. It can be determined by the following symptoms: abundant purulent discharge of yellow or green color, redness of the eyes, drooping eyelids in the morning, moderate ophthalmalgia.
To get rid of the disease, ophthalmologists recommend monitoring eye hygiene and using modern antibacterial eye drops, the components of which are sensitive to most of the pathogens of the disease.
Cipronex is an antibacterial (ciprofloxacin) eye drops that effectively and reliably destroys eye infection and relieves symptoms.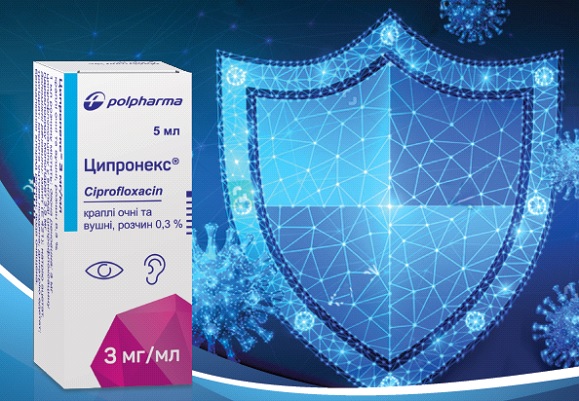 Cipronex should be used 1-2 drops up to 4-6 times a day for 7 days.
Cipronex is available in the form of eye and ear drops, 1 bottle of 5 ml in 1 package.
Manufacturer: Warsaw pharmaceutical plant Polfa JSC.