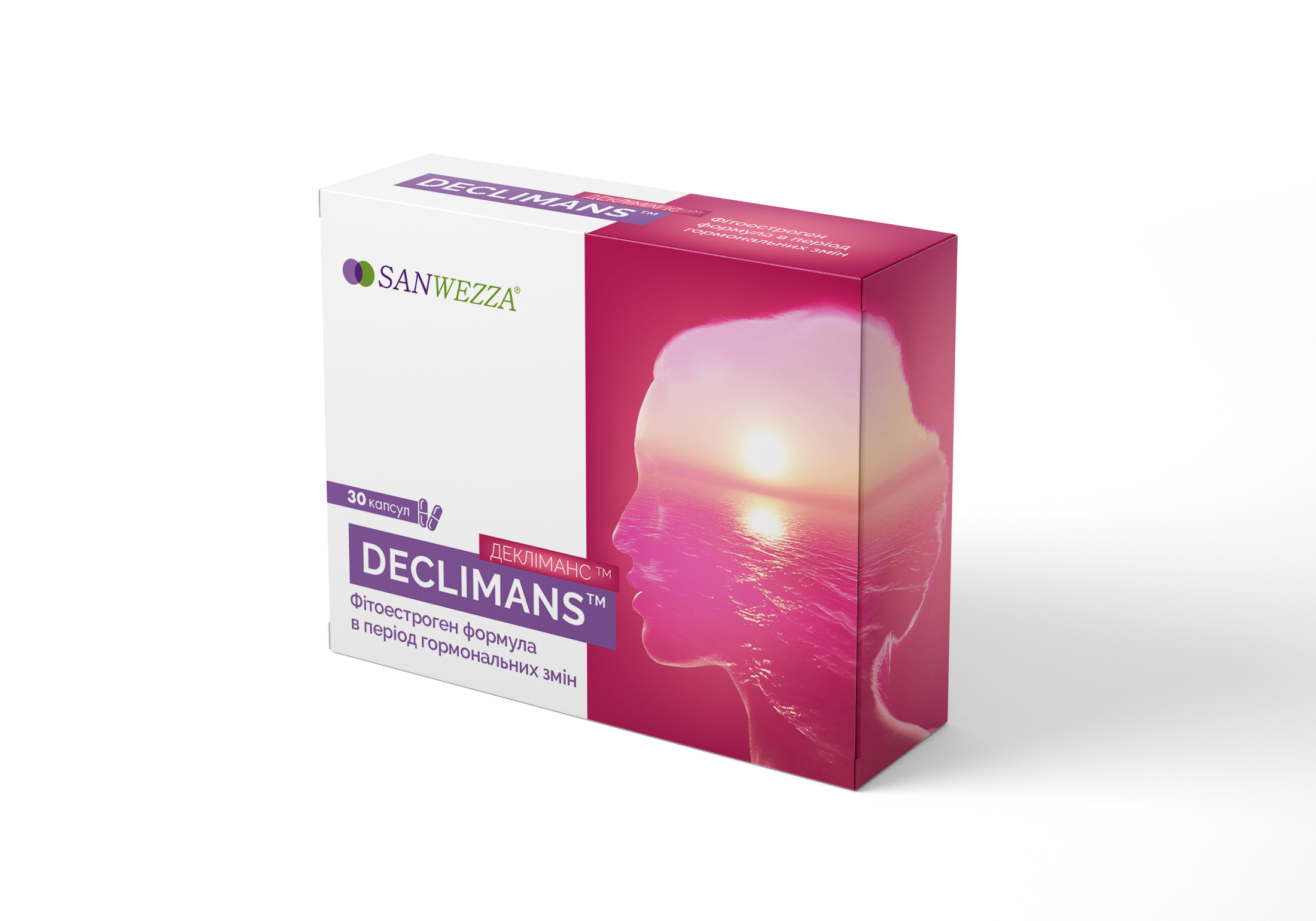 Just at the beginning of summer, the company Novalik-Pharm has timed rebranding packaging known as DELIMAS. Meet and greet in June DEKLIMANS in new, stylish packaging! *

DECLIMANS is a unique combination of hormone-like substances of plant origin. Herbal medicines have been used for a long time and, in particular, in the treatment of menopausal symptoms. Soy, peas, lentils, hops, wild yams, sunflower seeds contain substances that exhibit hormone, namely, estrogenic properties.

Today, based on the results of numerous studies of the effect of phytoestrogens on women during menopause, it can be noted that phytoestrogens:

stabilize the psych emotional state, and sleep
enhance the synthesis of collagen and support the secretion of sebaceous glands - improve the quality of the skin;
improve memory;
have a positive effect on the work of blood vessels, maintain normal blood pressure, and prevent the development of cardiovascular diseases;
have preventive effect on the various diseases of the genitourinary system, since they improve blood circulation in the pelvis; for the same reason, women note a decrease in dryness when taking phytoestrogens;
maintain bone density;
helps to improve skin condition;
prevent the development of trophic changes in the mucous membranes and skin;
have preventive effect of the cardiovascular disorders and postmenopausal osteoporosis.
DECLIMANS is designed so that you can enjoy every minute of your life!

THE ADVANTAGES OF THE MEDICATION:
Natural composition = no side effects;
Phytoestrogens Complex = cumulative long-term effect;
French raw materials = European quality at Ukrainian price.

Extracts of hop cones, wild Yam root, Chinese Angelica root, blade-shaped Pueraria root, creeping anchor grass and tsimitsifugi rhizomes - make Declimans a safe and at the same time effective medication for improving a woman's well-being during menopause.

It is recommended to take two capsules a day to achieve maximum effect.

* Previous versions of DECLIMANS packaging can still be found in pharmacies in Ukraine.