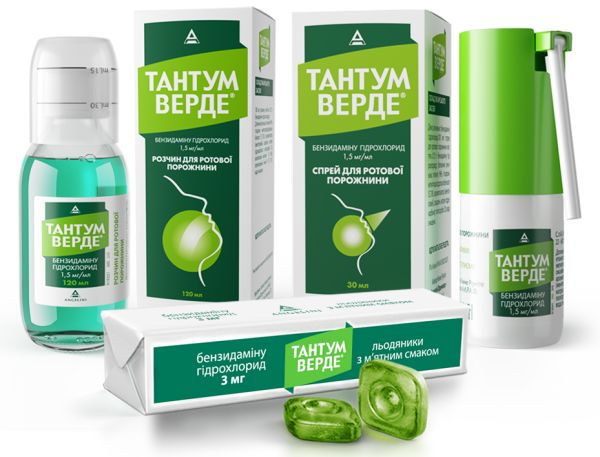 When we choose medicines for a child, its effectiveness is important for us firstly, as well as its safety and a pleasant taste, so that the child does not refuse to take them. Tantum Verde®, a powerful local anti-inflammatory medicine that meets all these requirements fully.
EFFECTIVE:
✓ eliminates even severe sore throat from the first minutes of its use.
✓ eliminates edema, facilitates swallowing and eating.
✓ prevents the spread of inflammation along the respiratory tract and the development of complications.
SAFE:
✓ does not have a systemic effect, so the risk of systemic side effects is minimal.
✓ original high-quality Italian product.
It has a pleasant mint taste and does not frizzle. Children take it with pleasure.
Spray Tantum Verde® can be used by children aged 4 years, tablets – by children aged 6 years, rinse solution - by children aged 12 years.